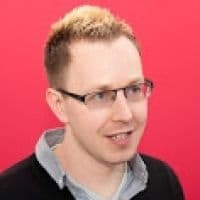 Phil Pearce
Digital Analytics, SEO & PPC Consultant
[showprice priceid="95″]
Date: November 3, 9:00am- 5:00pm
Room: 30412
The Workshop will be held in English
Target group:
The workshop is designed for the beginner/intermediate GTM user
Preparation:
Phil will have 4 Demo sites, but recommends installing a wordpress GTM plugin to work on a real Blog (or using the Chome injector on a real website)
Agenda:
 8:00 – 9:00 am Registration

 9:00 – 10:00 am GTM introduction

 10:00 – 10:30 am Coffee Break

 10:30 – 11:30 am Basic Examples

 11:30am – 12:30 pm Advanced Examples:

 12:30 – 2:00 pm Lunch

 2:00 – 3:00 pm Interactive Demo

 3:00 – 3:30 pm Coffee Break

 3:30 – 4:30 pm Universal Migration examples

 4:30 – 5:00 pm Q&A

Session Goals:
Enable GTM on a website
Know how to debug GTM
Know what the difference between a data macro and rule is.
Know what the dataLayer is.
Know the common mistakes & solutions.
Know Universal upgrade steps and check-list.
Questions & Answer session
Macro level – Migration process planning:
Getting IT buy-in & clients development resources
Tactical planning
Technical planning
Naming conventions plan
Quality Assurance plan/process
Reducing Human errors (IT dept on-boarding/training process)
Security planning on Google Account
Micro level – Deployment planning using parallel tag:
Create empty GTM container and add the code to global header of ALL pages.
Deploy parallel deployment of Universal via GTM, with GA classic running via hardcode.
Then find & replace GA classic code with event called onload_ga_pageview.
Add ecommerce dataLayer to checkout thankyou page
Replace inline code gaq.push with equivalent dataLayer.push code and add GTM event tags within GTM settings, so there is a seamless migration.
Add better dataLayer for product pages, and user-interactions.
Extras:
All attendees will receive a free copy of GTM developer guide (80pages)

About Phil Pearce:
Phil is an independent digital analytics, SEO and PPC consultant based in the UK. Over the past 11 years Phil has been helping clients improve their analytics and search engine marketing through the introduction of new tools and disruptive techniques. "Fail Fast – Succeed Faster" is the motto behind Phil's approach. Phil is renowned for his in-depth technical skills and the ability to solve business challenges through innovative technological solutions. Prior to going independent, Phil worked for optimisation agency Conversion Works as a Google Analytics and search specialists and several other agencies prior to that. Phil holds a BA in Business Studies from the University of Luton. He is a GAIQ certified as well as holding search marketing certifications from all three main search engines (Google, Yahoo and MSN).